Analytical Assessment & Insights
Unleash the power of your Data
With the world of marketing becoming more and more data-driven, optimizing a brand's digital analytics architecture to make data-driven decisions, is the need of the hour. A well-implemented analytics infrastructure accurately tracks your audience across various channels, user journeys, and conversions, providing valuable insights for defining target audiences, identifying the right channel mix, improving e-commerce funnels, UI/UX, building a customer retention strategy, and more.
At LS Digital, we understand the importance of accurate data collection to provide reliable insights. However, implementing a precise digital analytics infrastructure can be complex and requires a good understanding of tracking codes, data collection methods, and platforms. Without full implementation of Google Analytics, you may experience inaccurate data and unreliable insights. That's why it's crucial to seek assistance from a certified professional to ensure accuracy and reliability in data collection.
As a Premium Partner of Google, LS Digital offers comprehensive analytics reviews, data collection processes, and reporting methods. Our periodic audit and assessment provides a holistic view of the gaps and areas of improvement in your analytics setup, including recommendations for improving accuracy, completeness, and reliability. Investing in an audit and assessment unlocks the full potential of your data for making strategic business decisions. Contact LS Digital today to optimize your digital analytics infrastructure.
Benefits of
Partnering with us?
Analyse and draw insights from data to achieve goals more efficiently.
Identify data points, measure and optimize performance by tracking data.
Ensure that the data collection methods are in place and functioning correctly, including tracking codes, cookies, and any other data sources. 
Verify that the data collected is accurate and free from any discrepancies, such as duplicates, missing values, or incorrect data types. 
Data Consistency & Integrity
Ensure that the data collected is consistent and uniform across all channels and platforms and is not tampered. 
We are Premier Google Partners with Certified Digital Experts


Google
Shopping Ads certified

Google
Display Ads certified

Google
Mobile Ads certified


Google Marketing Platform
Sales Partner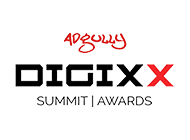 DIGIXX (Adgully) 2022
LS Digital won Digixx 2022 award as the Socia Media Agency of the Year Gold award.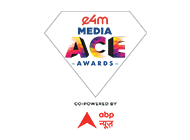 e4m Media Ace Awards 2022
LS Digital won e4m Media Ace Gold Awards 2022 for Digital Marketing Agency of The Year.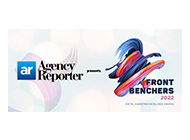 Front benchers 2022
LS Digital won the Front benchers awards 2022 for Mankind Pharma's campaign #unwantedgyansesavdhan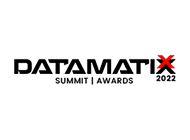 Datamatixx 2022
LS Digital won Datamatixx 2022 award for Goibibo
Reach out to our specialist team to initiate the conversation
Fill your details, and our team will contact you.