Web 3.0 is also characterized by its intelligence. This means that the web is now able to understand and interpret data in a way that was previously impossible. Artificial intelligence (AI) and machine learning (ML) are the key technologies that enable this intelligence. AI and ML enable the web to provide more personalized and relevant content and services to users. For example, a search engine powered by AI can understand the context of a search query and provide more accurate results. At LS Digital, we are excited about the potential of Web 3.0 and look forward to helping our clients leverage this technology to achieve their goals.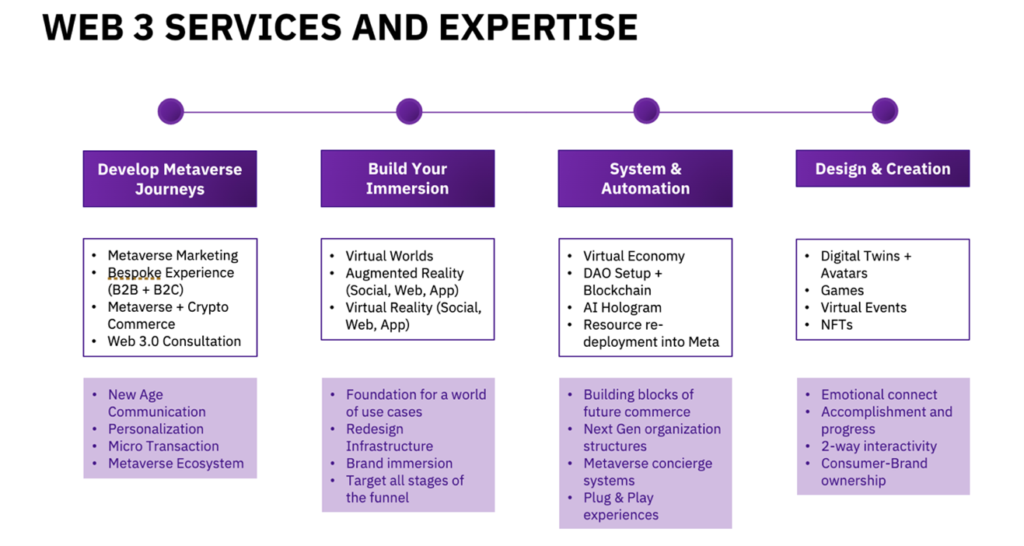 Benefits of
Partnering with us?
Improved Customer Retention
Immersive experiences can help to improve customer retention by providing a unique and memorable experience that customers are likely to remember
. By creating an experience that is entertaining, informative, and engaging, customers are more likely to make a purchase, especially if you are a challenger brand.


Immersive and personalised experiences can capture the attention of customers and engage them in ways that traditional marketing efforts cannot.
Combining the basic tenets of Web 3.0 (open, decentralized, composable) with that of brand thinking can help to increase brand awareness by providing a unique and memorable experience that will be shared with others.
By providing an interactive and engaging experience, customers are more likely to become invested in the product or service being offered.
We are Premier Google Partners with Certified Digital Experts


Google
Shopping Ads certified

Google
Display Ads certified

Google
Mobile Ads certified


Google Marketing Platform
Sales Partner
Reach out to our specialist team to initiate the conversation
Fill your details, and our team will contact you.