In a recent major updated by Facebook, the social media giant bid adieu to the all-powerful ad relevance score. It announced that it is shutting down the ad relevance score and six other ad metrics on April 30. The company announced via a blog post that the single ad relevance score would no longer be available after 30th April. It also mentioned that it would start rolling out three new metrics in place of the old relevance score.
What's The Ad Relevance Score?
Facebook introduced the ad relevance score in 2015 to help advertisers measure the effectiveness of their ad campaigns. Facebook explained at the time of introduction that the ad relevance score would be computed using the feedback received from the target audience. When an increased number of users engaged positively with the ad, the higher was the relevance score and vice versa.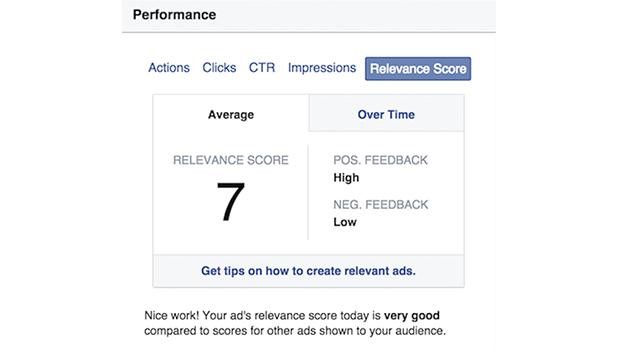 The relevance score helped advertisers tailor their ad campaigns to deliver better performance and higher an ad's relevance, the lower the cost for delivering it on Facebook.
What's Changing Now?
Facebook recently explained that the relevance score is no longer sufficient to deliver actionable insight to advertisers. Hence, the social media giant plans to switch to more detailed metrics to evaluate ad performance.
The company plans to roll out three brand new metrics in the coming weeks. They are:
Quality Ranking – This is a measure of the ad's quality compared with similar ads that are targeting the same set of audience.
Engagement Rate Ranking – This is a measure of the ad's expected engagement rates compared with similar ads targeting the same set of audience.
Conversion Rate Ranking – This is a measure of the ad's expected conversion rates compared with similar ads targeting the same set of audience.
Compared to the single metric used earlier, these three metrics will help advertisers get a clear idea of various elements of their ads like creativity, effective engagement and conversions. Thus, they can know which specific areas they should focus on boosting their ad performance.
Facebook Also Retiring Other Less Used Ad Metrics
Apart from the ad relevance score, Facebook is even shutting down other less used ad metrics and replacing them with better actionable options.
Other Metrics that are Being Removed:
Offers Saved and Cost per Offers Saved
This will be replaced with a "Post Saves" metric that will perform the work of both these metrics while offering you overall insights to monitor when your ads are saved.
Messaging Replies and Cost per Messaging Reply
These two metrics will be replaced by "New Messaging Connections," and "Messaging Conversations Started," metrics correspondingly. You can still measure replies in your old conversations. However, the new metrics will offer more functionality for users interacting with your business for the first time, via a new messaging thread.
Mobile App Purchase ROAS and Web Purchase ROAS
ROAS (Return on Ad Spends) will be aggregated into a single metric that will work for all channels – web, mobile and On-Facebook. The individual ROAS metrics will be replaced using a single holistic ROAS metric that will measure ROAS across channels.
How Will These Changes Impact You?
Facebook's new metrics will help advertisers gain more insights for their ad performance campaigns. Advertisers can now build high-quality ad strategies to boost results and increase conversions.