Let's all face it – whether you are a native speaker or someone who's recently mastered the English language, English is a tricky language, and certain pronunciations are sure to trip even the most adept of speakers.
The language is so diverse, with words from different origins (including obscure languages like Latin, Hebrew, and Urdu to name a few). English is a living language and is continually growing borrowing words from other languages. And, not to mention the various dialects – The Queen's English is miles away from US English, which are miles away from Indian English and so on.
The result– mispronouncing words in English is an inevitable part of speaking the language. Thankfully, it looks like Google has caught on to this challenge and is planning to introduce a tool in web search that will help you pronounce words the right way.
The popular website Search Engine Land reached out to Google to confirm this new feature they are experimenting with. And, a Google spokesperson has confirmed that this feature is in the works right now.
The Pronunciation Feature in Action
While this feature is not yet available to the public, a few users have been able to spot it, as part of A/B testing. Here's a Reddit Thread showing this feature in action. A Google mobile user from India was able to activate this feature by searching for the query, "how to pronounce compunction?" Android Police was also able to spot this feature in action for "How to pronounce onomatopoeia?"
What is this New Pronunciation Feature?
Until now, when you searched for the definition of a word on Google, along with the definition, you would see a small speaker icon. When you click on this icon, you can hear how the word is pronounced.
Under the new pronunciation feature, by asking Google how to pronounce a particular word, it shows you how to say the word, by playing you a recording of someone else saying the word. Apart from the audio, Google also shows you how to pronounce the word, with the help of phonetics. There's also a toggle switch that lets you play the word in slow mode.
How to Spot this New Feature?
Here's a screenshot from Android Police, that shows this new feature.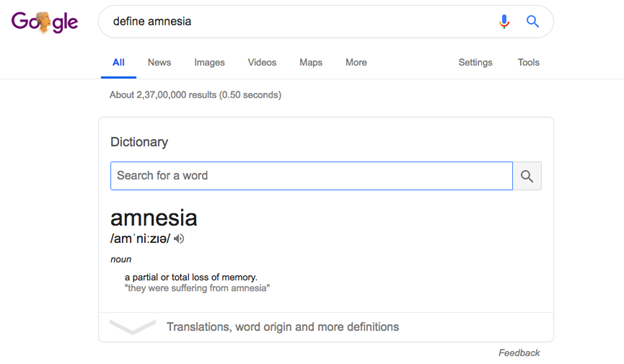 The new feature we are speaking about is the "Learn to Pronounce" box that appears below the word. When you tap on the speaker, you can hear the word out loud.
According to some reports, there will soon also be a Learn to Pronounce box below the word. When you click on the new "Learn to Pronounce" box, it will open a special card that will show the word's pronunciation in phonetics, along with the toggle button to choose "slow." Additionally, users will also be able to choose their preferred style of pronunciation like – American or British and others.
How is this Different from Word Coach?
Google already has a feature called "Word Coach" available in certain regions that helps users learn new words and build their vocabulary. But, the Word Coach is a game that helps interested users expand their vocabulary in a fun, engaging way. This feature, on the other hand, seems to be available for all searchers when they search for definition or pronunciation of a particular word.
When will this Feature be Available?
It's not yet known when Google plans to roll out this feature for all. But, once rolled this feature can come in quite handy for both new learners of the language as well as advanced speakers.