Whether you are heading to your dream vacation or just looking for business hotels to meet clients, the chances are that Google is your first stop. Google Flights and Google Hotels are handy tools that help you find the best travel deals. Google recently announced via a blog post, that it has introduced new features to these tools, to help travelers plan their ideal holiday for the upcoming spring break.
Using Google Insights to find average flight ticket prices and hotel deals
This is an excellent tool from Google for vacationers who have no prior experience of making travel bookings. The insights tool provides you the history of flight price trends on the chosen routes. You can quickly check out, whether the price for a route you are searching is high, low or average for your preferred dates. This way, you can plan your travel dates accordingly to get the best deals on flight tickets.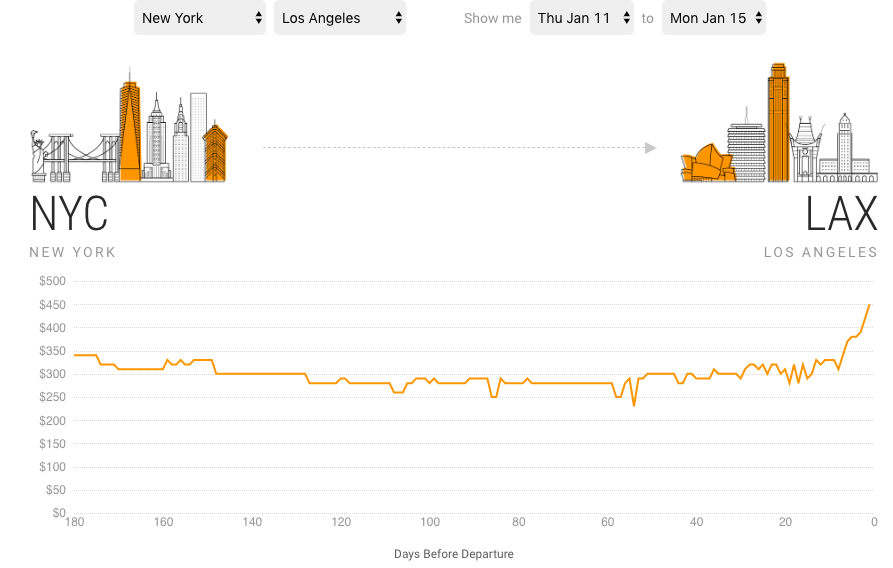 Apart from flight ticket price history, the insights tool also helps you find out the cities that offer best hotel deals for popular vacation times like spring break.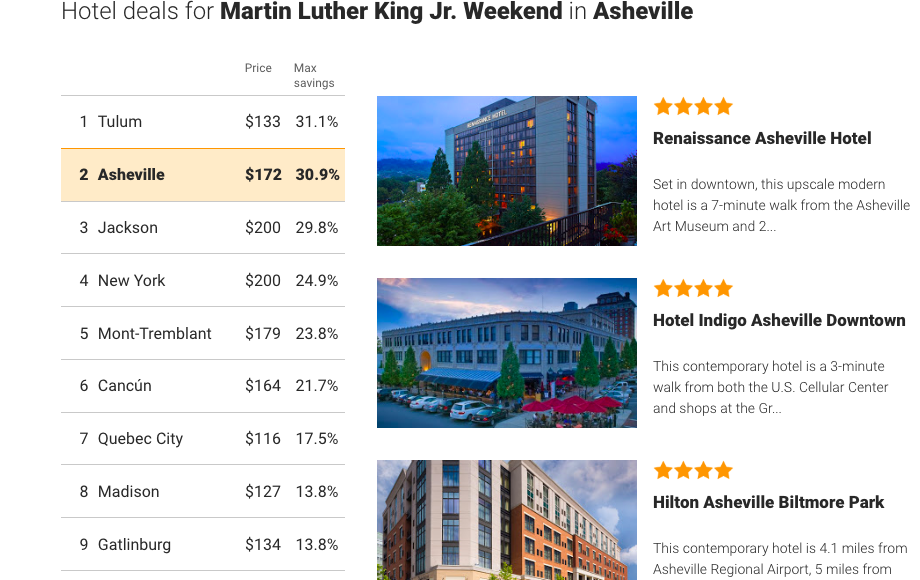 Additionally, Google has added a couple of new features that are aimed to help budget travelers.
Get Ideas from Google for Travel Locations within Your Budget
Most travelers are willing to explore new places, as long as it meets their budget. If you belong to this category, then the latest feature from Google Flights will excite you. You can use the world map to find out all destinations that you can fly to within your budget.
For example, let's say your home airport is New York City, and your travel budget is $400. Use the price slider to set the filter for the search as 'flights under $400.' You can use this filter to search for all flights available from your departure airport within your budget. You can either search for specific dates or use flexible dates.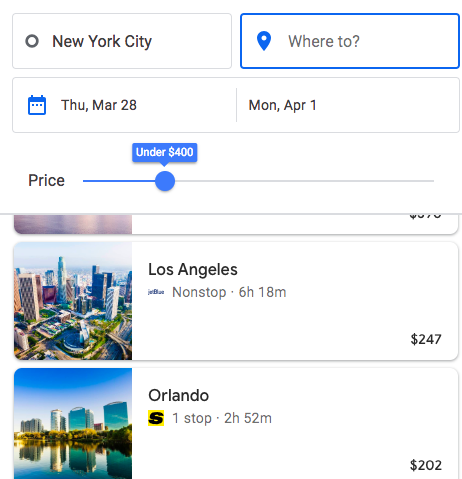 Check the flight ticket price insight for your preferred route
Once you choose your destination and start your search for flights, you can now see a price insight. This is a new feature Google has added. Earlier, price insights were only reserved for specific holiday dates like spring break, New Years, December Holidays, Thanksgiving and so on.
You can now find whether the prices you are seeing are high, low or typical. Additionally, if the prices get any lower or if it's predicted to increase, Google will alert users, so that they can lock in the tickets at the best prices.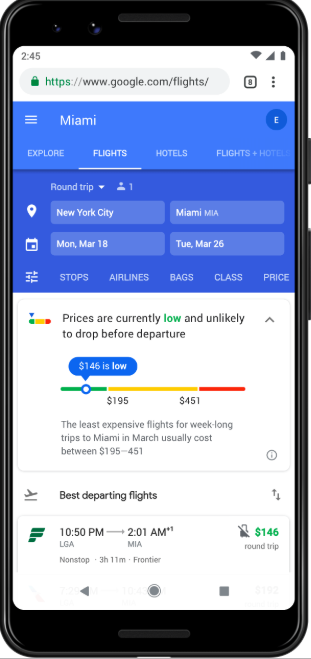 Find hotels that suit your specific needs
Now, that you've decided on your flights, Google also helps you find accommodation. Usually, Google Hotels shows up the list of all available hotels in your destination for your preferred dates. Now, you can refine this search list, using Google's new 'Deals' filter.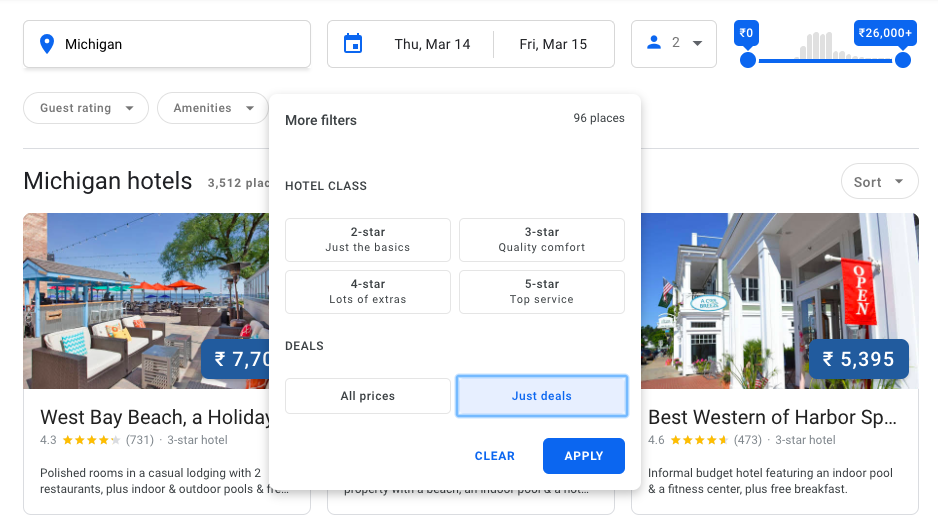 This filter is powered by Google's advanced machine learning tools to help you find hotels that offer rates that are significantly cheaper than the average rack rate for that hotel and similar hotels in the neighborhood.
You can also know more about the hotels on the filtered list, using the accompanying photos and guest reviews that are curated to match your needs using machine learning.
Search for Hotels near points of interest on Google Maps
You can now search for hotels near specific points of interest/landmark/tourist attraction directly from Google maps. For instance, if you search "Hotels near Disney Springs," on Google Maps, you can find a list of hotels, room prices, and walking and driving distance from the hotel to your preferred point of interest.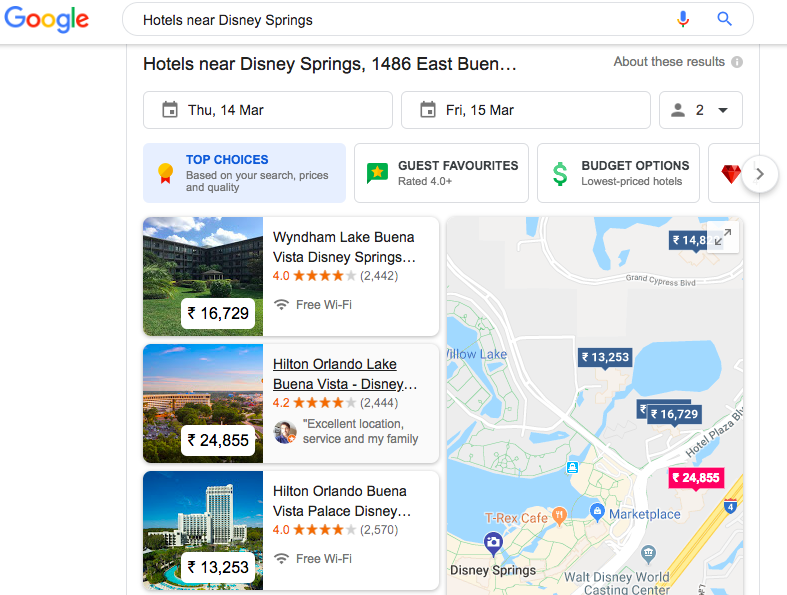 Use these new traveler-friendly features from Google for your next booking and enjoy a great travel experience. Happy Traveling!