With nearly 40000 searches every second, Google is indeed the most popular search engine. When users search for products using Google, the search engine generally displays sponsored content (Google Ads) above the organic search results.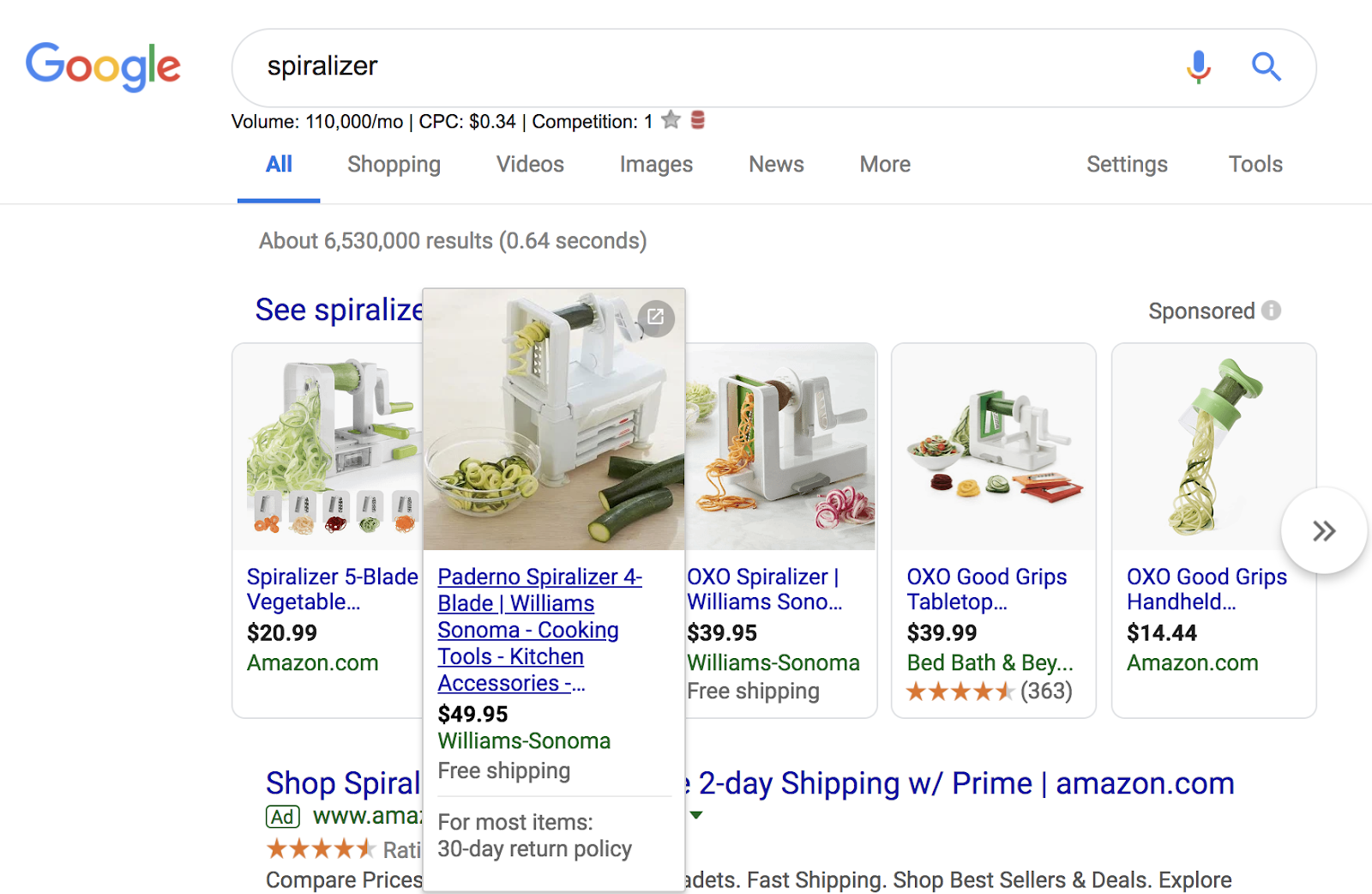 Image via Google
To get your products displayed in the coveted Shopping Display Panel, e-commerce websites are required to upload their product data to the Google Merchant Center (GMC). Google recently announced that it's making a few changes to the GMC. Here, in this post, you can find all about these recent changes.
What's New?
The information available in Shopping Ads is now accessible to all e-commerce retailers for free. E-commerce sellers can now directly submit the information to Google. They no longer have to add schema markup to their site for doing the same.
What's Google Merchant Center (GMC)?
GMC aka Google Merchant Center is a central dashboard where online e-commerce sellers can upload their product and store data, so that Google searchers can access the latest information about your products, directly on their search results page.
The biggest benefit of the GMC was that all information displayed on it was updated in real-time so that users get accurate information during searches.
Earlier, the data from the GMC was primarily to the benefit of Google AdWords users and not available to other e-commerce sellers. Online retailers had to use the schema markup of their sites to display the relevant information along with the right product images. The information displayed on the Shopping Display Panel included product price, availability, user ratings and more.
How does the Latest Update Impact You?
Recently, Google announced that it's opening up the GMC for all online retailers, irrespective of whether they use AdWords or not. This works to the benefit of online retailers who are non-AdWords users. You can submit your product data to Google in real-time, thereby making your products eligible to be viewed in organic and image search results on Google.
This is an excellent news for online retailers as it gives them better control over how their products are displayed on Google search results. Google further stated that products displayed on the Google shopping ads panel would be ranked based on their relevance to user queries online. Relevance is calculated using several factors like search history, the location of the searcher and so on.
Online retailers can now submit the information directly to Google and not just by using the schema markup of their site.
Three key benefits for Online Retailers via this Update:
You don't require an AdWords account to upload your product information on Google
It's free of cost
You can submit your product info directly to Google, giving you better control of your product display
Is this Update Available for All?
Right now, Google Merchant Center has extended this facility only to online retailers in the US. However, it's expected that Google will roll out this change in other countries in the next few months.