Do you notice banner ads on websites?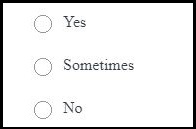 Here's a look at last week's results where we asked users about their tendency to share information about product purchases online.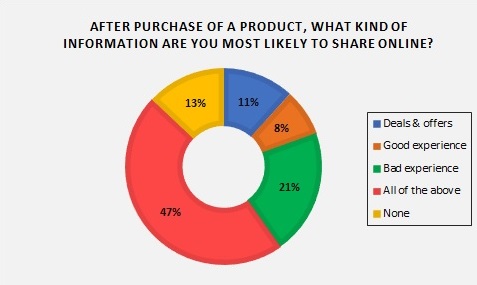 We have an interesting response for this survey.
21% of the respondents said that they share details about their bad purchase or product experience online and 8% of them talk about good experience, while 11% respondents share information about deals or offers.
It's worth noting that 47% of respondents said that they share all of the information (good experience, bad experience, deals & offers) online while there are 13% of them who don't share any kind of information online.
The numbers are pretty huge for people who tend to share some kind of information about a product online, which definitely has the potential to reach a large number of audience.
Marketers can take hints from these numbers and strategically use this consumer habit to strengthen the brand image and spur conversations about their brand in the online space to further amplify the reach.