Do you use 'Marketplace' option on Facebook?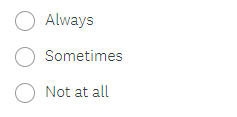 Here's a look at last week's results where we asked users about their research habit before the purchase of a product.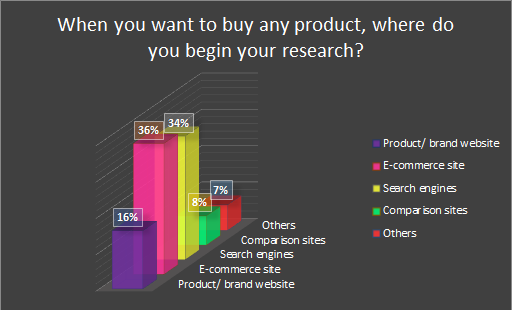 We got some interesting results here.
As you can see, most of the respondents said that they begin their research on e-commerce site (36%) & Search engines (34%) followed by product/ brand website (16%).
Few people begin their research on comparison sites (8%) and some of the respondents choose other platforms (7%).
The graph above clearly indicates that consumers start their research on e-commerce websites for any product they plan to buy. Brands can take clues from this behavior and plan their marketing strategies around these platforms where users are more inclined for research purpose. This can help them reach out to maximum users and eventually assist in boosting sales.
There are some customers who access the product/brand website directly, which hints towards their loyalty towards a particular brand. Marketers also need to focus on maintaining these set of loyal users by providing a delightful customer experience on their respective website and keep their offerings interesting.