How often do you listen to podcasts?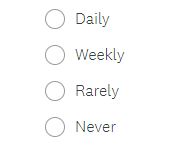 Here's a look at last week's results where we asked users about their preferred content format for informational purpose.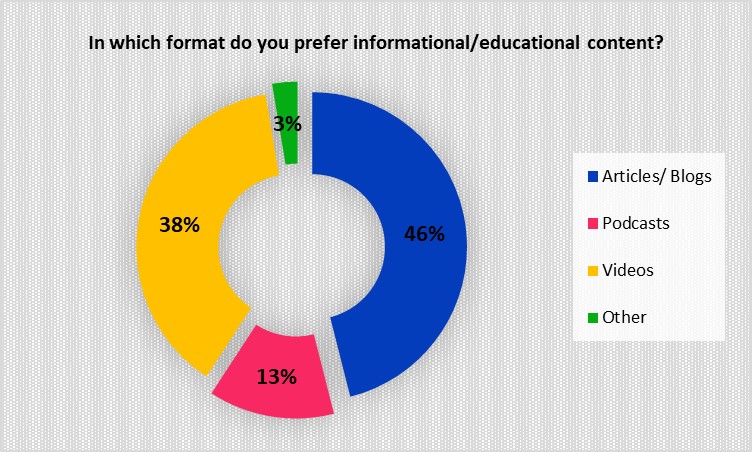 These are some interesting results.
Most of the respondents (46%) prefer articles/ blogs when it comes to informational content followed by videos (38%) while some of them (13%) like the podcast format.
Blogs and videos are surely very popular among the users when they are looking to learn about something. This provides a great opportunity for brands to build more content in these formats and provide the necessary information to their audiences while also promoting the brand. If the users find the information helpful, it's sure to help build brand equity and trust among the users towards your brand.
Podcasts are slowly picking up the pace and, brands can also consider this medium and try to gain attention from the set of users who prefer this format.