Initially, when Instagram was launched, it was all about the images. All you could see where influencers and brands sharing picture-perfect images. Now, Instagram has expanded its visual portfolio to include videos.
Eye-catching videos that attract and hook in the audience are now a staple part of this popular social media platform. Marketers can share videos directly in the newsfeed, via stories, or the recently launched IGTV.
Types of Videos on Instagram
Insta stories – 15 seconds
Insta feed – 60 seconds
IGTV (which can be accessed via the Explore Tab) – 15 seconds to 60 minutes
Top Tools to Refine your Video Marketing Strategy on Insta
Video content marketing is here to stay, and you need the right tools in your arsenal to stay on top of your game. Here, in this article, you can find the top five video marketing tools that will help you get the most out of your video marketing strategy on Insta.
1. Quik from GoPro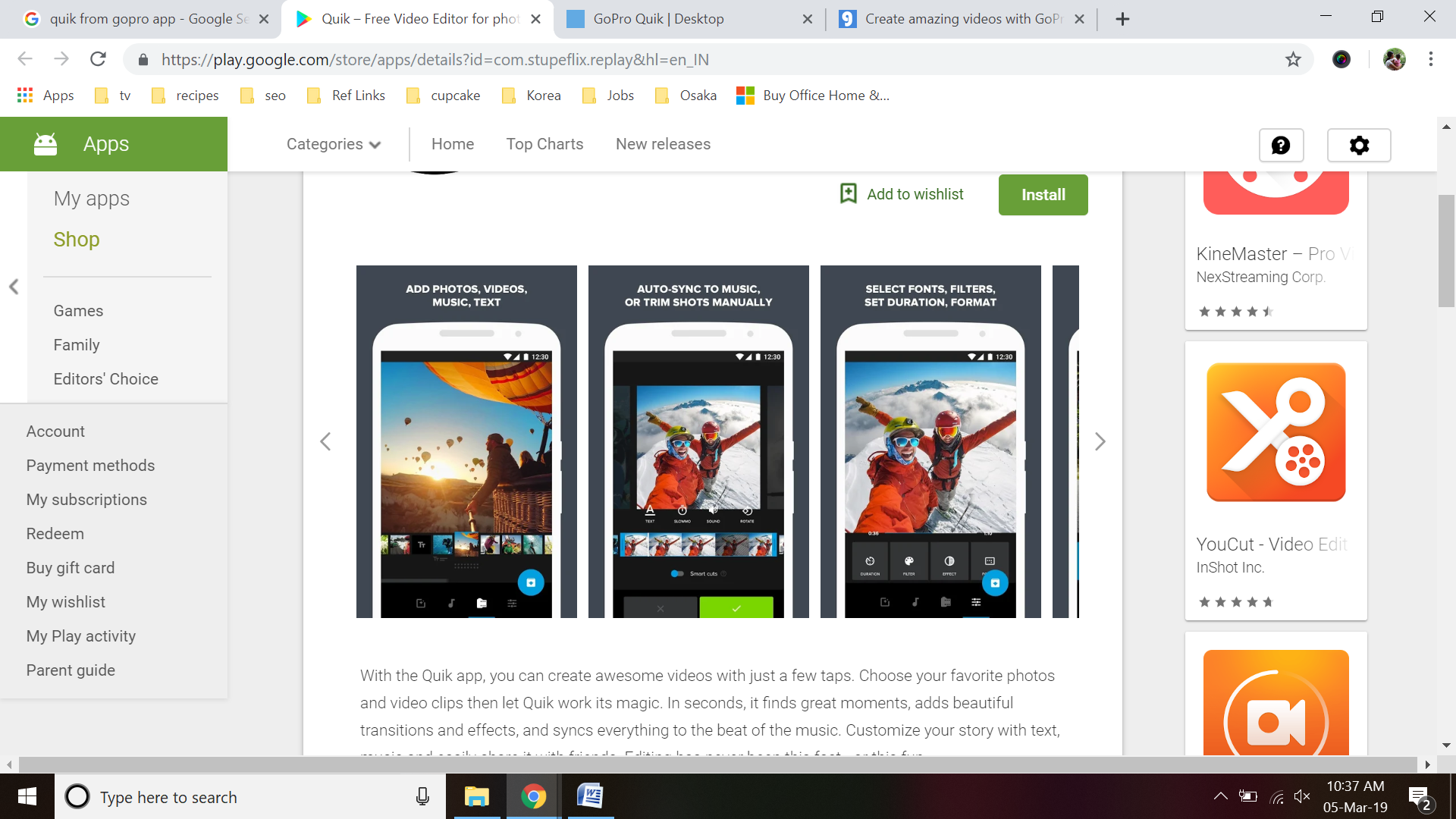 Image via Google Play
If you are looking for an easy video editing app to create and share videos on Insta and other social media platforms, the Quik from GoPro is your best choice. The app is available for both Android and iOS users.
Pros:
Easy to use. You don't require a GoPro camera to edit and create videos using Quik.
You can add videos, images from your mobile camera roll to create interesting video clips quickly.
Themes and customization options are available. You can add music, change the font, alter video scenes, add text, apply filters and more.
You can remove the Quick by GoPro watermark at the last scene of your video while editing videos.
2. Jumprope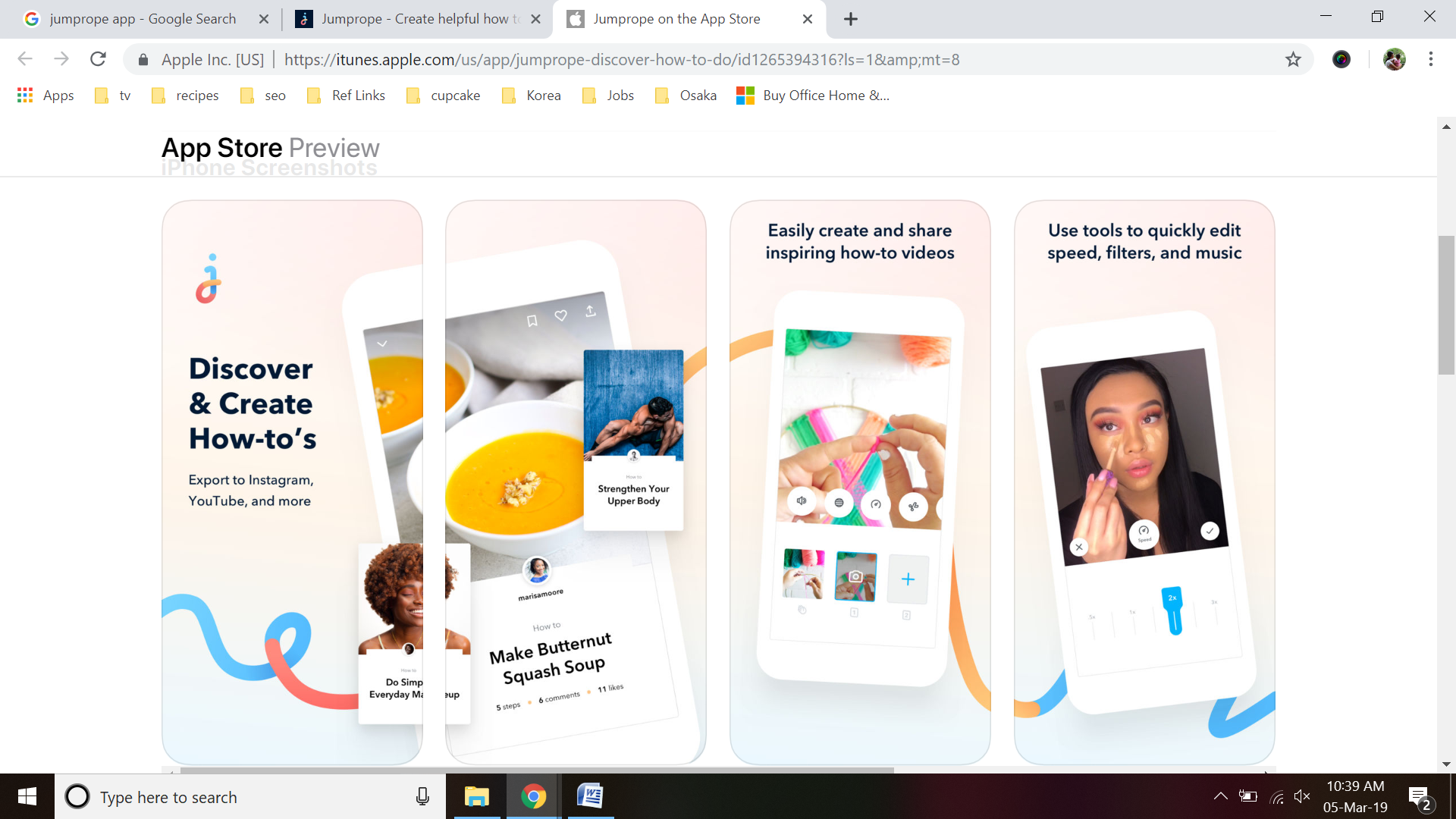 Image via App Store
This is a video editing app that is right now only available for iOS users. It helps you create engaging and captivating how-to-videos to share with your users and audience on Insta.
Pros:
Making a how-to-video with Jumprope is super easy. You can choose various scenes (video clips) from your camera roll or shoot it directly from the Jumprope app to stitch a video.
Editing videos are easy. You can use several features like – trim videos, speed up certain scenes, apply filters and more.
This app is a great choice for marketers who are looking to demonstrate their product features. You can also add direct links to your products and pull in more traffic and drive up sales.
3. Boomerang and Hyperlapse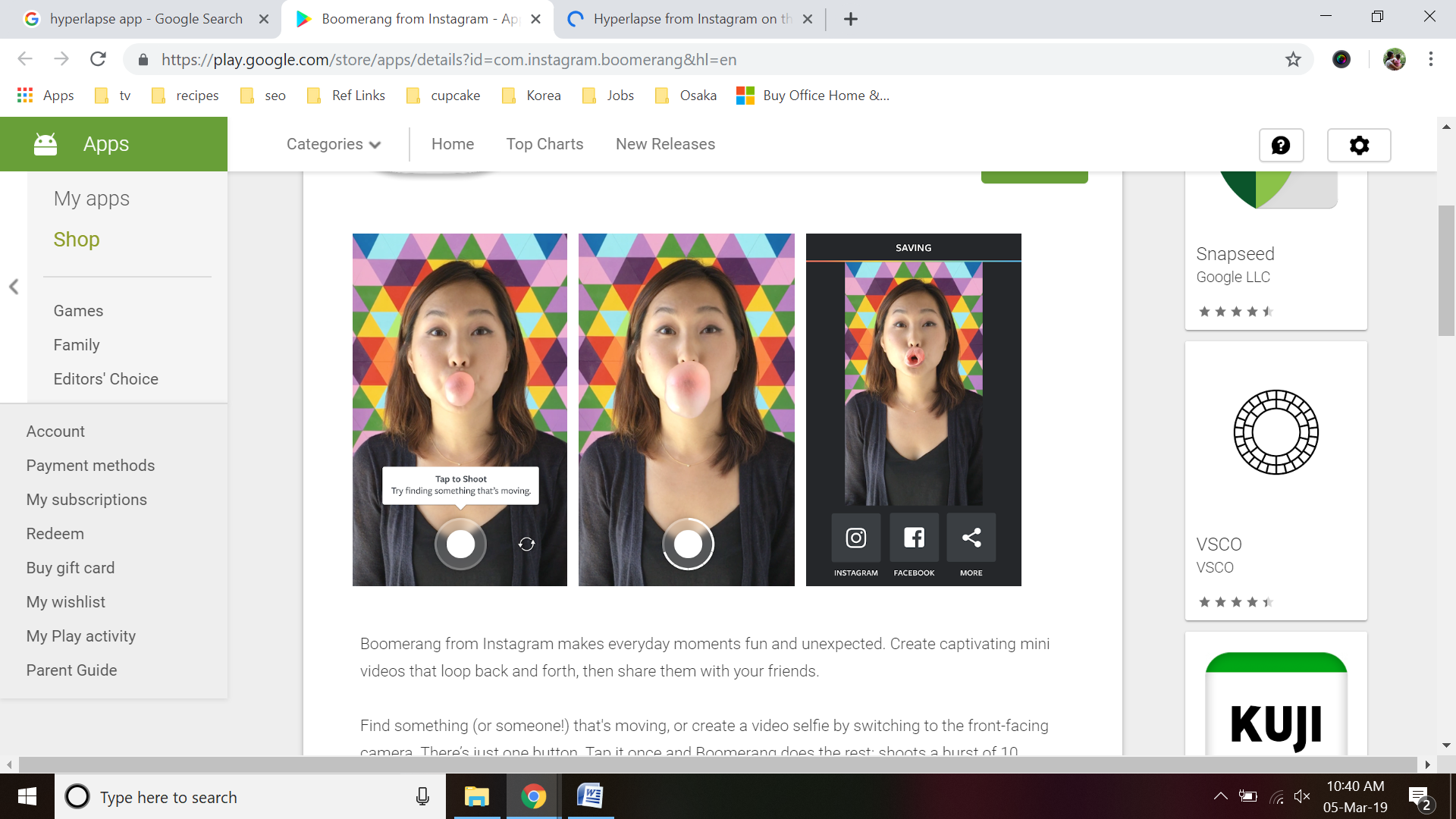 Hyperlapse Image via App Store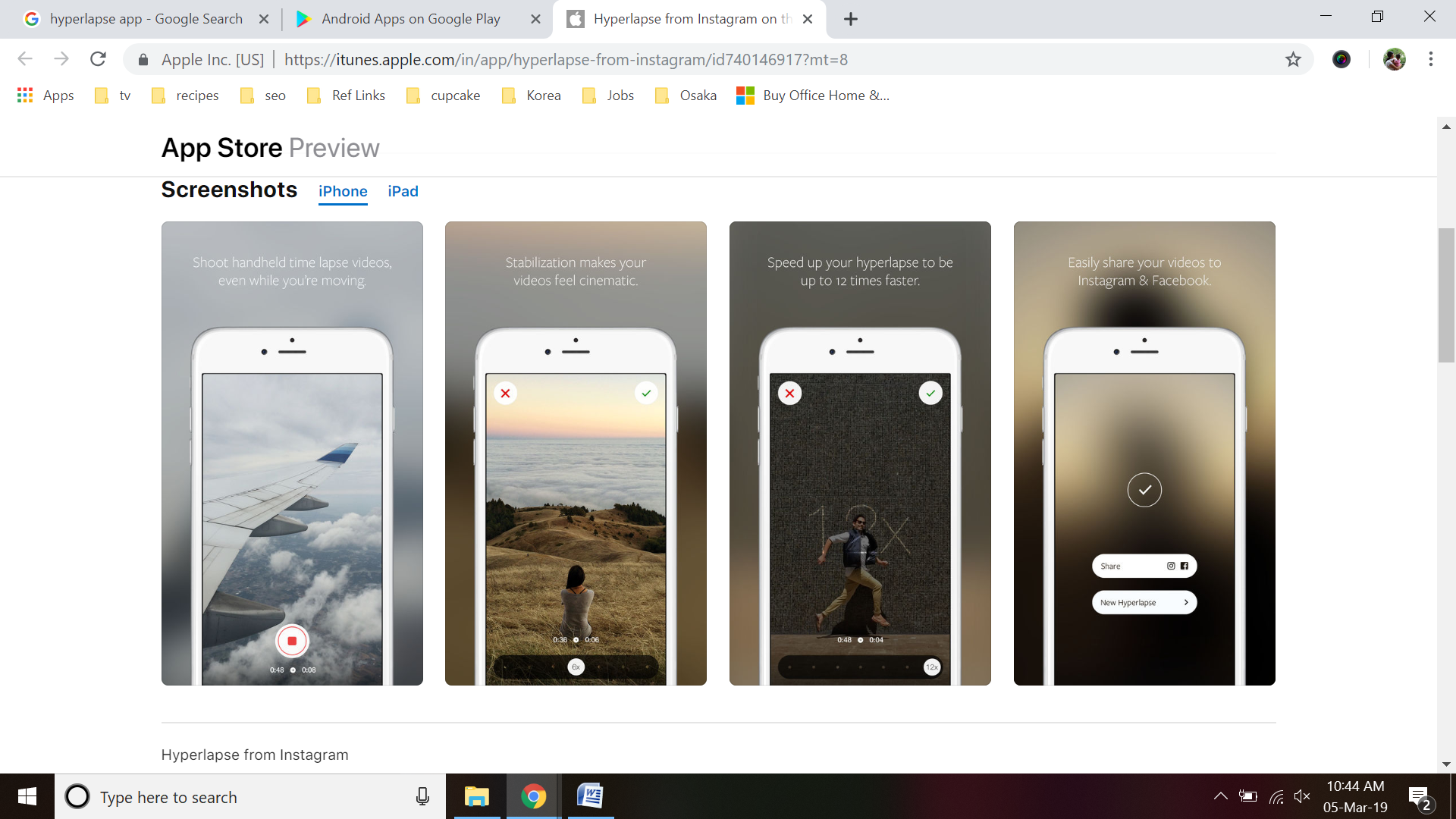 Both these apps are from Instagram and are free to download for both Android and iOS users. If you are looking for easy to use video editing apps, then Boomerang and Hyperlapse are great for you.
Pros:
You can create interesting videos from existing video clips and post directly on Instagram.
Boomerang creates mini-videos using clips that loop back and forth in fast speed. It's similar to a GIF.
Hyperlapse helps you create time-lapse videos.
4. Funimate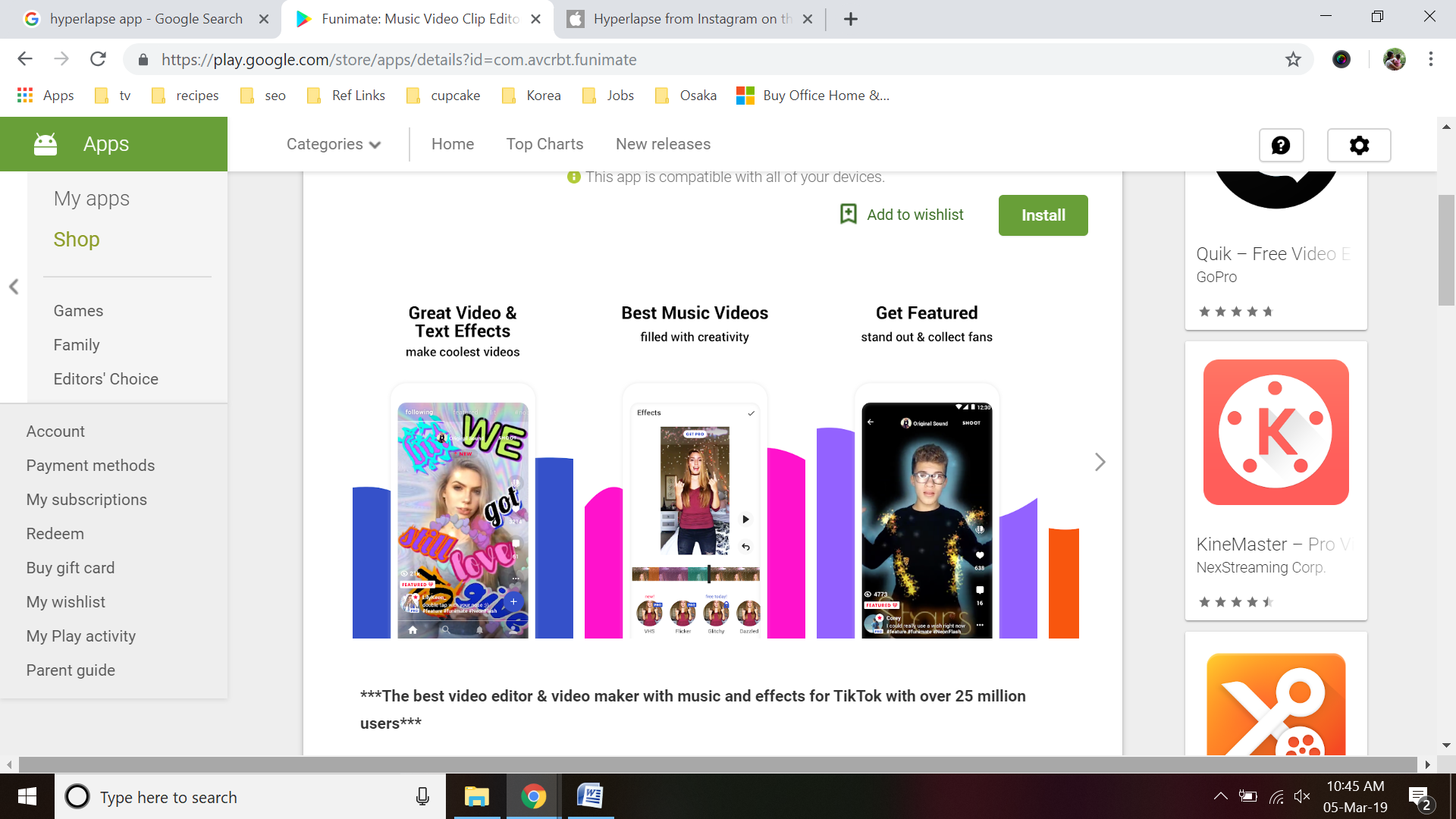 Image via Google Play
As the name implies, this is a super cute and fun way to edit videos. Though there is a free version of the app available for both Android and iOS, the pro version has several more features not available in the free version.
Pros:
You can add funny shapes and text to your videos easily.
Plenty of cute filters that make your videos super cute.
5. Later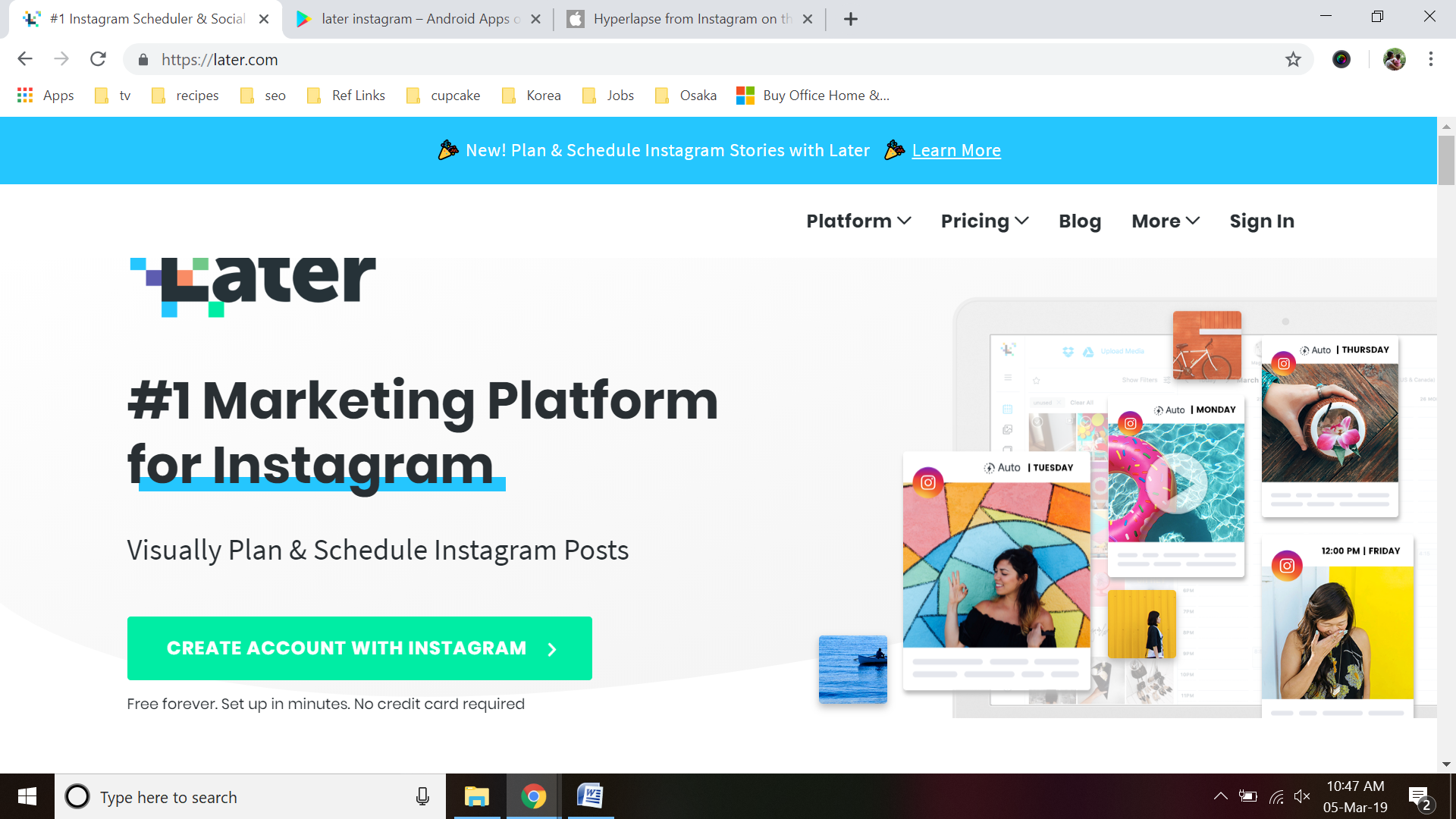 Image via Later
Later helps Insta marketers get more control of their publishing schedule. You can plan ahead, and decide when to publish which content.
Pros:
Upload all your media content to your Later account and then use the calendar to schedule the timing of various posts.
Not just videos, you can schedule all types of contents – posts, IGTV, and Insta stories.
Apart from content scheduling, it offers other features like – reposting, Instagram analytics and more.
Video – The Must-Have Tool for Instagram Marketers
Whether you are publishing a super short Boomerang video or a full-length IGTV video, including video content in your marketing is a must for Instagram marketers. Check out the tools listed above and use the ones that work for you.