Taking the digital advertising of brands to the next level with our expertise in Programmatic advertising 
At LS Digital, we pride ourselves on providing top-notch programmatic advertising services to our clients. With a team of experts in the field, we are able to offer a best-in-class programmatic offering that is sure to meet the needs of any business.
Our programmatic advertising solutions are designed to help businesses reach their target audience effectively and efficiently, maximizing the return on investment for their marketing efforts. Whether you're looking to reach specific demographics or increase brand awareness, our programmatic advertising services can help you achieve your goals. 
Our team of experts leverages a framework approach and integrates DoubleClick Bid Manager and multiple demand-side platforms (DSPs) to create and execute efficient and effective ad campaigns that drive measurable results for our clients.
With this approach, we are able to streamline our client's advertising strategies, better organize their campaigns, and take advantage of the unique features and capabilities of each platform, allowing us to make data-driven decisions on how to allocate ad budget across them. In short, We help clients to optimize their advertising efforts and drive better results for their business.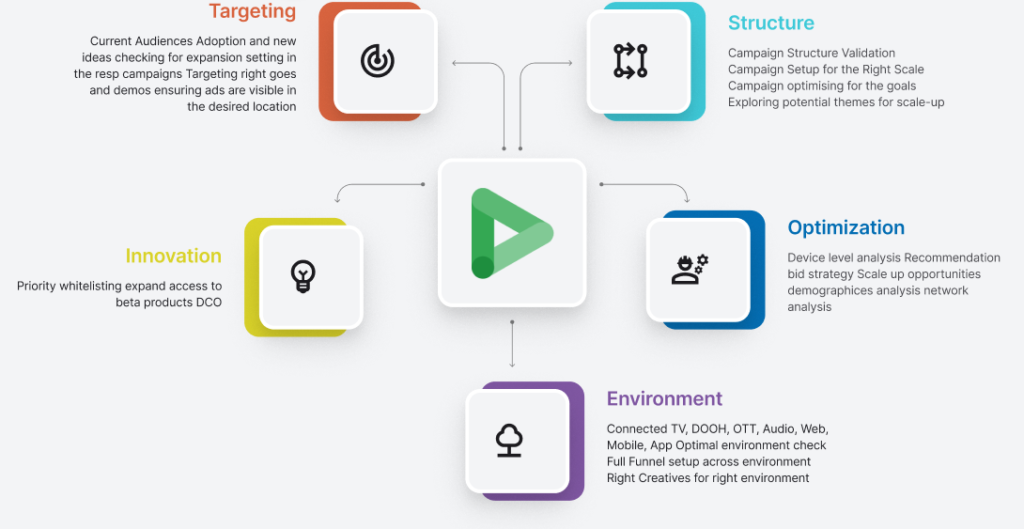 Benefits of Programatic Advertising
Programmatic advertising offers a range of advantages for advertisers such as advanced audience targeting tactics, creative strategy, inventory management, performance optimization, efficiency and scalability, real-time bidding, cost-effectiveness, cross-device and cross-platform capabilities, and measurement and analytics.   
Reach out to our specialist team to initiate the conversation
Fill your details, and our team will contact you.